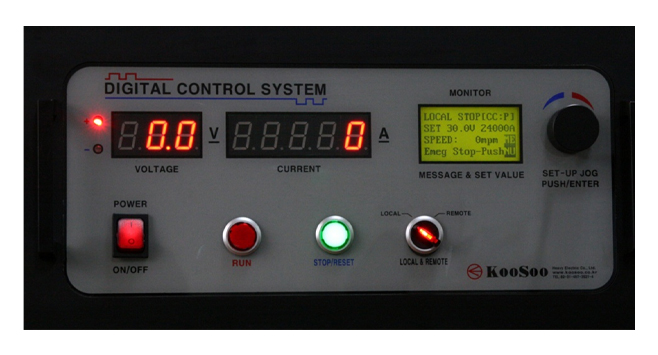 DCS & COMMUNICATION
This is DCS control system option for the high capacity product. It built-in very high resolution 14-bit control circuit and it memorizwd every output details, history of fauit and make available to communicate control with extemal device.
INTERFACE COMMUNICATION
RS-485 MODBUS
PROFIBUS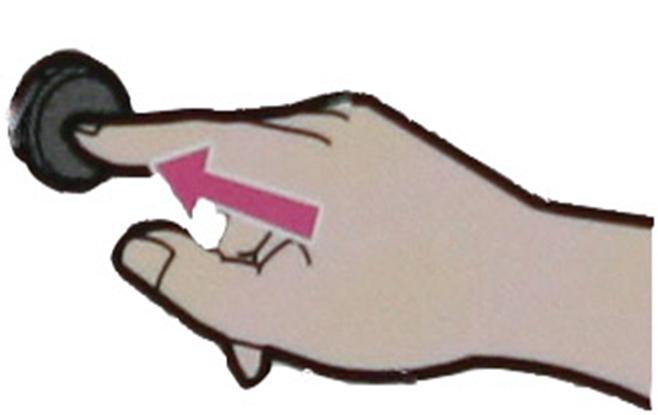 It is possible to enter the setup mode
when you press the enter button as shown on the left.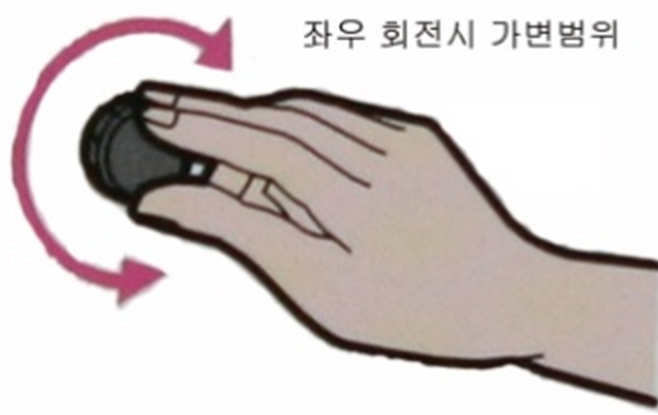 After entering the setup mode you can control the set point as much as you want by control button and it's working side to side as shown on the bottom. And press the jog witch again for back to the menu mode.
---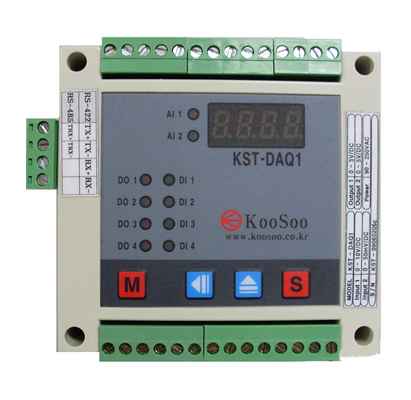 RS-485 MODULE
By communication with the external devices
Controlled by DIGITAL values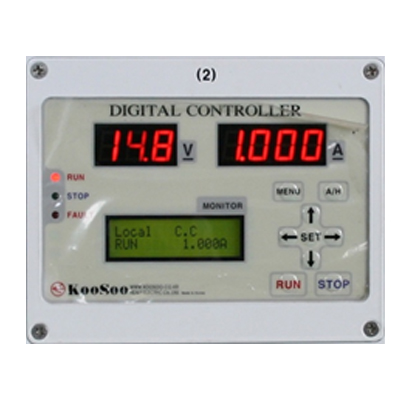 It is consisted of system diagram at the bottom of the control with digital values by commuication with external host devices. also, 16bit AD/ & D/A circuit are composed. it adopts each advanced insulation circuit. therefore, it is not easy to break down and possilbe to do precise control.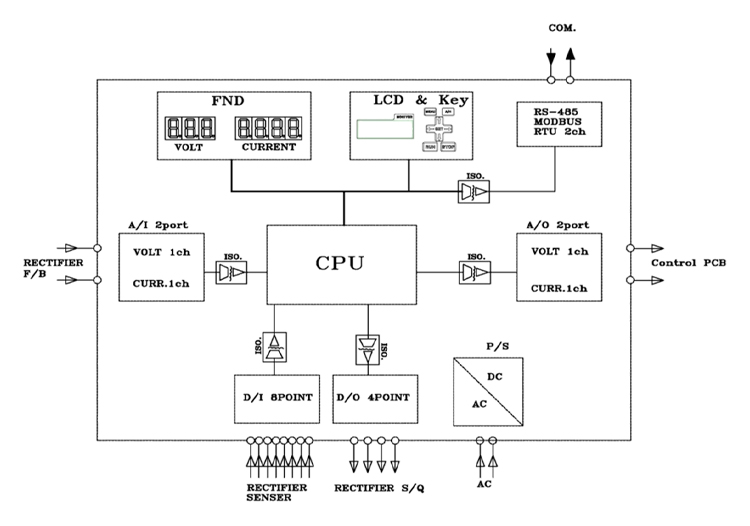 The password feature
Set the master & slave function
PV & SV
Available with C/C & C/V
Available to compensation levels setting
Internal and external power switch
PID proportional control
Local & Remote system
RS-485 Mode bus communication system
DC OCR
Built-in RUN TIMER & Amp/Hour
Possible to control with 0.2% class
D/I 8port D/O 4port
A/I 2port A/O 2port

It is control by numerical value of the digital and built-in software automatically calculated between set-point and output-points. There is very small possibility of errors about D/A OUTPUT signal by high precision decomposition of terminal.